How to write a cover letter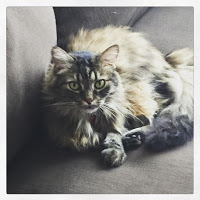 Many journals require that you write a cover letter that accompanies your paper upon submission. However, it may not be clear from the guidelines for authors what is expected for this cover letter.
In general, your cover letter should contain the following elements:
It should be addressed to the editor of the journal.
It should mention that you prepared the manuscript according to the guidelines. If the formatting guidelines have a limiting word count, mention the word count of your manuscript.
It should contain a short description of why you consider your work interesting for the readers of the journal.
It should mention that the manuscript is original and has not been published previously. If you've shown a preliminary analysis of these results in a conference paper, you should mention this fact.
Print your cover letter on official university paper and include your signature.
For your convenience, I've developed a template that you can use to write a cover letter. Just copy and paste the text that you can find below, and fill in the relevant information for the text in italix:
Place and Date
Dear Professor Editor,
I hope you will consider the attached manuscript, "Title of Manuscript" for publication in Journal.
The manuscript is prepared according to the guidelines for authors. The topic of study is explain the topic of study in this paragraph.
The readers of Journal might be interested my work – explain here how your work and results could be interesting for the readership of the journal.
This original manuscript has not been previously published. The manuscript is currently not submitted to any other journal for consideration. A preliminary study on the topic was submitted as a conference paper for Conference, if that was the case.
Your comments and feedback on this study are valuable and of great interest to our research.
I look forward to hearing from you.
Yours sincerely,

Signature
Your name