Musical instruments for Ecuador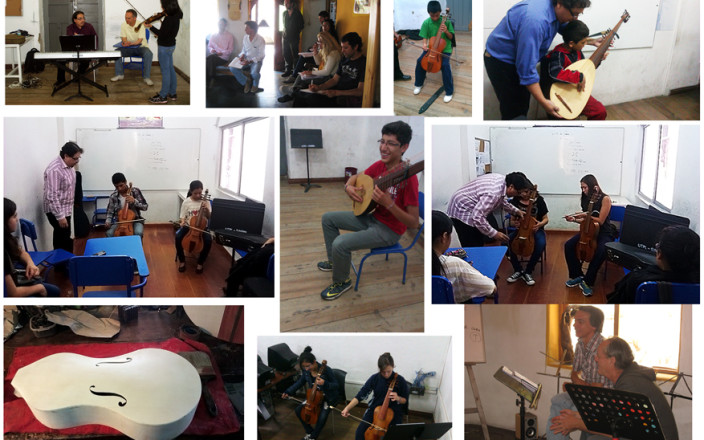 Dear readers,
I usually don't use my blog as a platform for raising money – but today I am making an exception. Living in Ecuador has made me painfully aware of the privileged position in which I grew up, being able to learn to play music without needing to fork out large amounts of money. Music education is subsidized in Belgium, and in Ecuador it is not.
With Capella Aeqvator, we would like to make give the gift of music to young people – and we have turned to crowdfunding to raise money to buy instruments. I am saying "we" – I've been involved with some of the projects of Capella Aeqvator, which works as a collective of musicians often changing composition depending on the projects – so I can vouch for the fact that all money will go towards the goal of spreading the love for music to those who can't afford a private tutor.
If this blog has helped you at some point, if you want to support me in my work, I'd love you to pass on your gratitude to this project.
Please help this campaign here. And if you want to, share my short message:

In Belgium, we take music education for granted thanks to the generous government subsidies. In Ecuador, that is unfortunately not the case – and you almost need to come from a privileged position to be able to afford music education. Please consider donating to this crowdfunding campaign for Capella Aeqvator for the purchase of music instruments, in order to give the gift of music to everyone who wants to learn. And if music ever had an impact on you in your life, please help us spread the word about this campaign, and spread some love and positivity through the beauty and power of music.