Evaluation of my summer semester goals 2020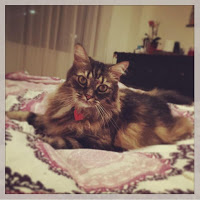 I lowered my expectations for the summer semester, but it still hit me hard that I had to teach every day for 8 weeks. Surprisingly, I had not included the goals turn my course into a blended flexible course, program everything in D2L, and teach my students how to learn online through a special productivity challenge on my list of goals for the summer of 2020. It turned out that this effort took a good chunk of my time during the summer semester. It also meant I needed to learn how to teach in this way: I took a course on Blended Flexible Learning organized by my university and I also took a course through Futurelearn. Another topic that took a great deal of my time is working towards my UTQ from TU Delft: I took and passed two out of four courses!
When it comes to things I did have on my list, in the "work goals" category, here's how I did:
– Submit 4 papers: 3 submitted, and 10-ish or so in different draft levels
– PhD student project: we're all cleared to get started in the lab
– PhD project 2: did not start yet because of HR issues. New expected start date is September 1st.
– Questionnaire about PhD Defenses: Finally got my IRB and launched the questionnaire, hooray!
– Deliver viva book: Not yet, but hopefully at the end of August.
– Proposal: Yes, but my input was very minimal
– Material for MEng course: No, although I now have a better idea of how the class will be structured and what the time division will be.
In the "self" category, I had the following goals:
– Exercise routine: I worked through a stay-at-home workout program, a kettlebell program, finished up 2 yoga programs, started to run longer, and am happy with how this all is going.
– Play cello: I'm playing for fun (even played in a video compilation). I am not studying. I need to dust off those Dotzauer books.
– Meditate: I'm close to getting a 90 day streak. I've started to wake up at 6am to meditate before work on my roof.
– Sleep more: Ugh. I really need to learn to get to bed on time.
– Time in nature: I hoped we'd be able to get out more, but instead we got a second wave of covid19 and stayed in our house and gated community as much as possible.
In the "relationships" category I had the following goals:
– Start construction of house: No, not yet
– 3 date nights: We managed to have 1 card game night, and that's been about it.
– Summer holidays?: Very cute that I thought inn May that we might be able to go somewhere. That did not happen. Instead it's a staycation for me and the preschooler while my husband is (voluntarily) isolated for nearly 3 weeks at a different location after a positive pcr test.
All in all, here's how I spent my time in the summer semester:
Teaching: 118h
Teaching-related tasks for TU Delft: 90h
Papers: 88h
PhD project 1: 81h
Planning: 39h
Avances (journal I edit): 36h
Email: 28h
Service: 25h
viva book: 13h
Blog: 13h
PhD student X: 9h
Research proposals: 7h
Research project H: 7h
Meetings: 7h
PhD project S: 5,5h
Research project A: 5h
meeting TU: 4h
and then various smaller things
A teaching-heavy summer indeed!