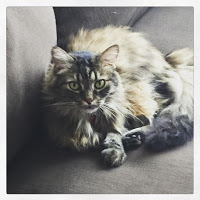 A word of caution on my poll "Parenting during the PhD"
I recently ran a poll on Twitter to get an idea of how many PhD students are parents, and I wrote a blog post about it.
I received an email from a reader, which I find a very pertinent observation, so I wanted to include this comment here, for my reader to reflect on:

Hi Eva,
regarding your blogpost on the proportion of parents among PhDs:
I could imagine that there's some self-selection bias in this rather small sample. For example, I had found your blog two years ago, _because_ you are PhD _and_ a parent. Probably via the FB group "PhD and Early Career Researcher Parents".
Maybe 1 out of 5 PhDs that follow your Twitter/blog are parents, but I don't think this is representative of all PhDs in general.
I'd agree with your personal observation though: Out of 100 PhDs that I know, 2 became parents at the end of their PhD, shortly before becoming PostDocs and a third is turning fourty, three kids, doing her PhD part-time …
Best regards and stay safe and healthy,
Reader X
So, a word of caution with regard to these statistics. I do need some data for the book about the PhD Defense that I am coauthoring – but I'll need to chew on this a bit more.
If anybody has data from his/her/their university on this topic, please let me know!