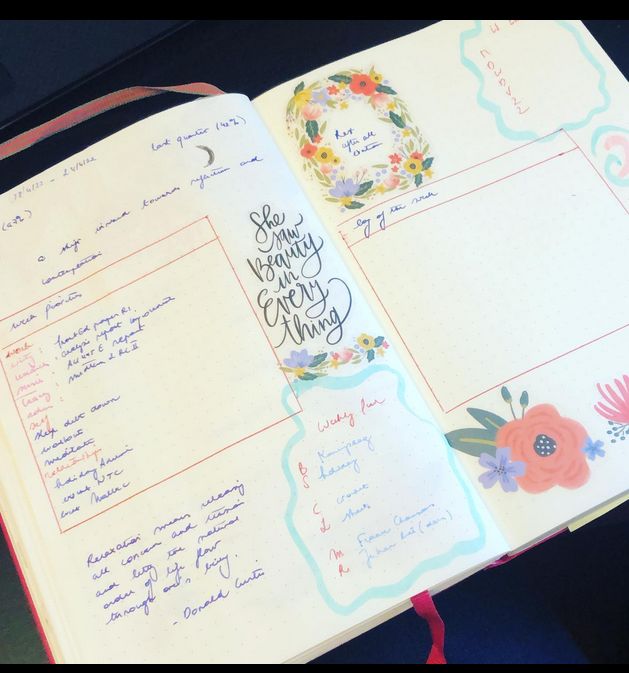 My current planning setup
I've been writing about the tools and setup that I use for planning regularly over the past years, with a critical reflection on how one can select their tools for planning and some older posts on how I was managing my time from 2013 and 2012. Since I haven't been giving a detailed update on my planning setup in a while, I thought an update was due!
My current approach looks like this:
1. Tools for planning
I split up my planning from the general overview, down to my daily schedule:
– The general overview
With paper deadlines and conferences always planned several months in advance, and teaching duties coming up, I need a good overall view of what needs to be done in which month. I write all my commitments for the semester in my overall task list in my Bullet Journal.
I am keeping the general overview of appointments, travels, etc in Google Calender. I use various subcalenders for teaching, service, writing, research, and admin. I've also added additional calendars with my personal planning, my daughter's activities, and a calendar dedicated to family activities (it all comes together in Google Calendar, just with different colors). I also add the calendars with the moon phases and Dutch and Ecuadorean holidays. My semester weekly template also shows the various blocks for the various areas of work that need time and dedication.
I also use Outlook calendar for both of my universities. Often, I will invite myself with my three email addresses to meetings and other timeblocks to get stuff done, so that all my calendars are synchronized. Depending on the timezone I'm in, I also block off my unavailable hours in my Outlook calendars, so that my colleagues on the other side of the world don't schedule in calls at 3am for me.
– The weekly setup
On a weekly basis, I fill in what I need to do in my Google Calendar based on my weekly template. I also make my weekly spread in my bullet journal. In my bullet journal I set priorities in each category of work (writing, research, teaching, service, admin), three personal points of focus and three relationship points of focus. I track my writing and emails in and out, screen time and use the space for planning fun stuff for the week.

– To Do lists
I mostly use Todoist on a daily basis. I also write my priorities in a checklist in my daily planner. I have some global level checklists in Evernote (for example my master task list for every semester start).
I still review my planning every Friday evening, to make my daily appointments. That precise moment also serves as a moment to reflect on my progress and to ask myself why or why not I met my goals for this week.
– Daily appointments
I keep my day-to-day appointments in a paper-and-pen type of planner. I'm currently using a midori-type binder made by a small entrepreneur of paper products here in Quito, with preprinted daily pages. At the end of every workday, I write down my most important task(s) for the next day on the right hand side, and my hourly schedule with all my appointments written down and planned on the left-hand side.

2. Tools for tracking
I use Toggl for tracking how I spend my time at work. I use RescueTime to get an idea of various categories.

3. Tools for reminding
Since Todoist can have recurring tasks, or I can set tasks for the future, I get the reminders when I need them. If I need to follow up with an email, I put that as a task a week later or so. With my weekly template, I'm also reminded to spend time on research and writing on a weekly basis, and to schedule in that time.
How does your time management system work? Has it changed much over the past years? And what did you learn from changing your planning habits?