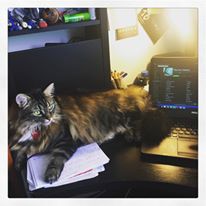 Proposal for scientific literacy in secondary school
The covid-19 pandemic brought out the conspiracy theorists and anti-vaxxers like never before. I feel sad when I see that people in my family believe that scientists are not independent, that our colleagues and friends who are working day and night to find a cure and a vaccine are "fake" and that the scientists are part of an elite or the illuminati or deep state or bribed by Bill Gates.
What I notice here, is that in these days when we can look up everything on the internet, it is more important than ever to be able to critically analyze data, have a basic understanding of statistics and uncertainty, and be able to distinguish random junk on the internet from evidence-based work. So, I'd like to propose to include scientific literacy in all secondary schools. You can find the wake of this proposal here. It's just a rough idea, but let me know if you want to work on developing a pilot – from the academe or school system.